Trend-setting Technologies and Strategies for Tubes & Pipes
Welcome to our ITA conference website which includes all relevant information.
We will regularly update this platform so that you do not miss any news.
The ITA Conference 2019 will take place on April 10, 2019, with plant tours on April 11. For further details and to stay informed as arrangements progress, please visit the website at regular intervals.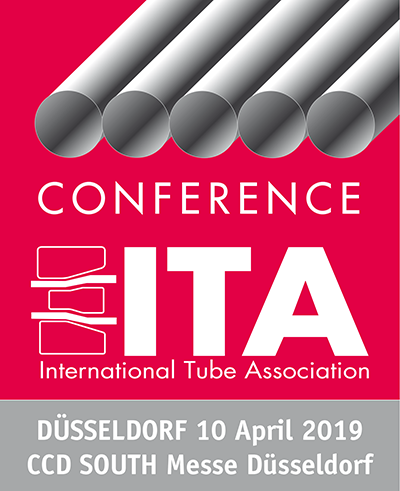 Market, product and technology presentation opportunities
Market overviews
Trendsetting technologies and strategies in


production / material properties
quality assurance
value-adding processes
supply chain optimization and extended services
special requirements and solutions for specific market areas i.e. automotive, aerospace, energy
Interested speakers are invited to submit an abstract (max. 300 words) summarizing the main ideas of their papers, together with the presenter's CV (max. 200 words). Abstracts should not focus on company presentation but on markets, technical/managerial classifications, R&D, new technologies or recent case studies. Joint presentations of producers and technology suppliers are welcome.

All confirmed speakers attend free of charge. Each speaker gets a presentation time of 20 minutes plus Q+A. The presented papers will be published in the conference proceedings and distributed to the conference attendees. All abstracts and papers will also be available free of charge for ITA members six months after the conference.

Conference language: English